To give a gift subscription to another member, you must first go to their profile. Next:
1. Click on the "More options" tab
2. Click on the "Click here to gift..." tab.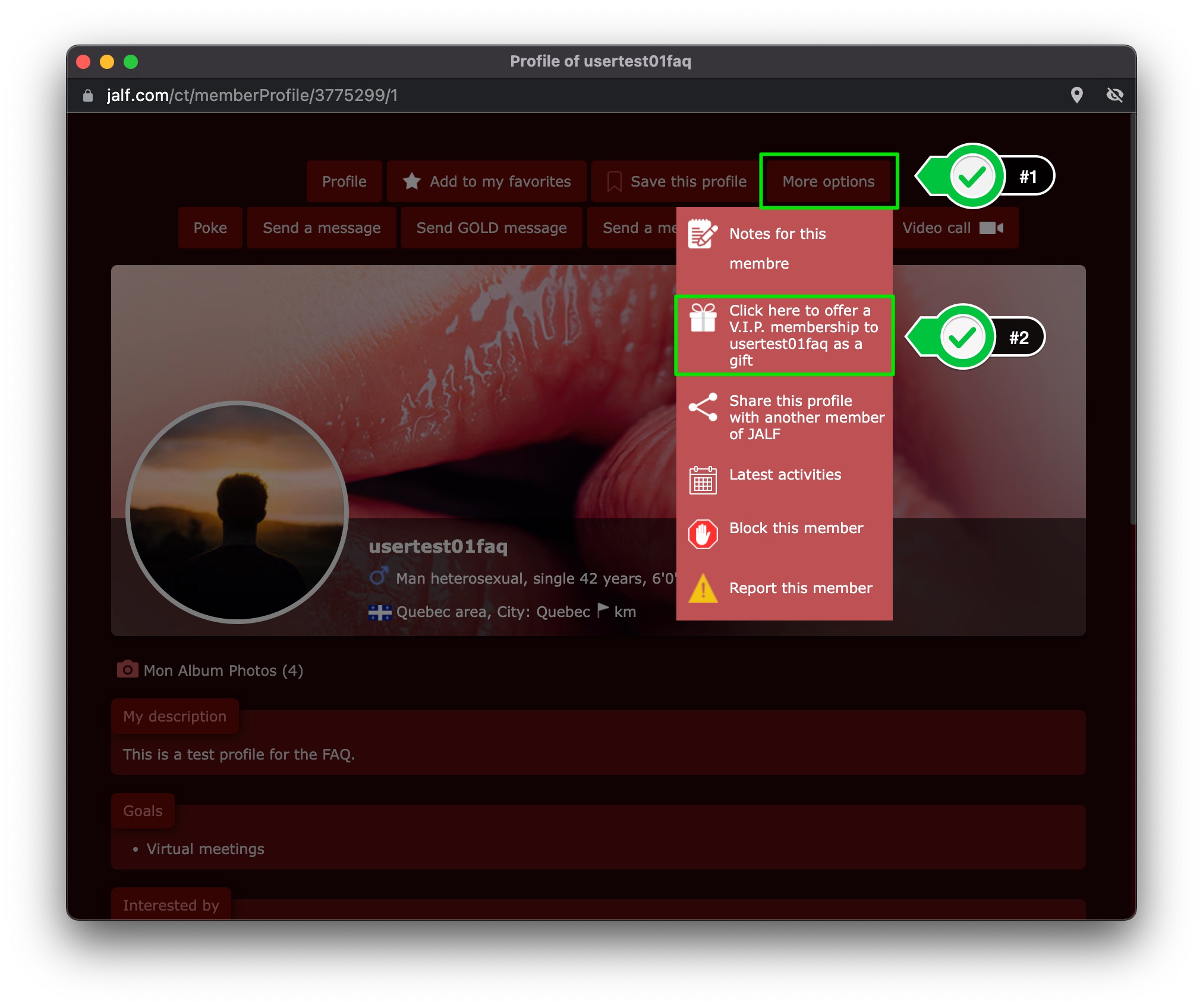 1. Choose the payment method you want to use.
2. Choose the package you wish to offer. You will then be redirected to the payment page.