*** The mobile version of the answer to this question is following the desktop version ***
Desktop version
1- Go to the "My pictures" section located in the top menu

2- Click on the number next to the word Rank: and choose "Main" which is the first picture of the album of your profile and which is used as main photo in the site.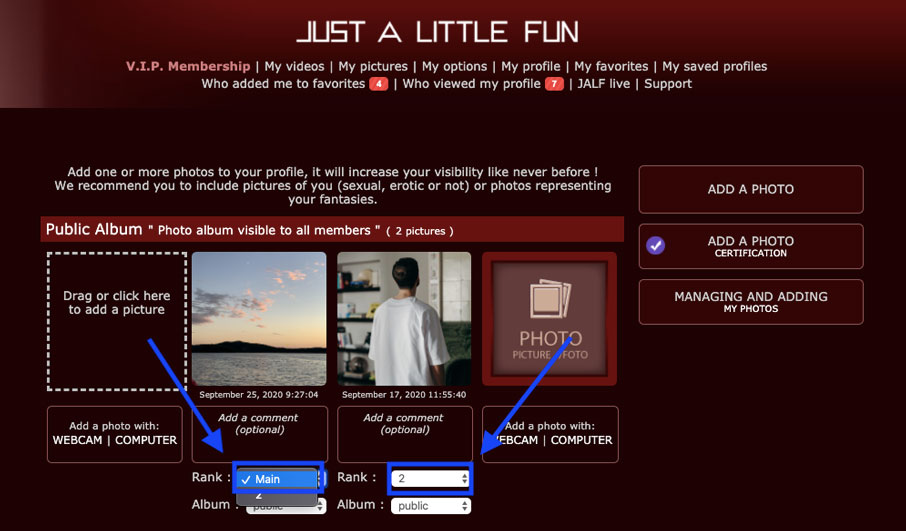 Mobile version
Two methods are possible to access the photos of your JALF profile:
Method # 1.
1- On the site's home page, click on the mobile menu at the top right corner.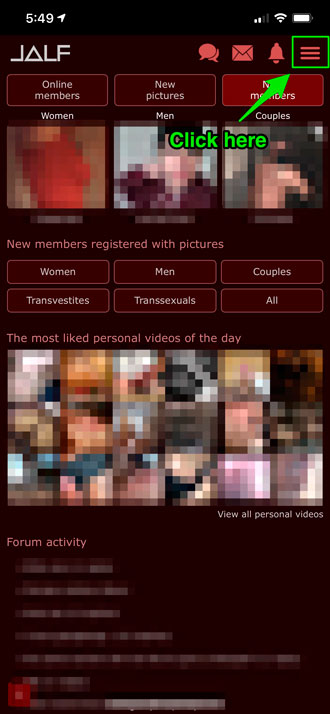 2- Under the "My options" tab, click on "My pictures".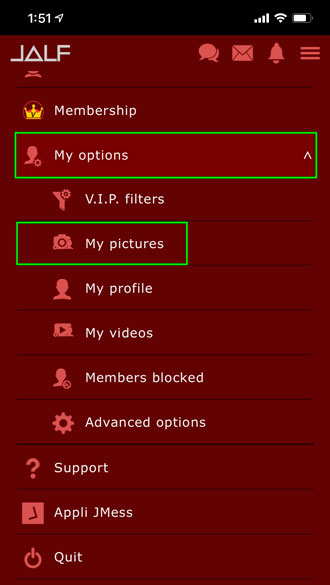 Method # 2.
1- On your JALF profile, click on the option at the top "Managing my photos".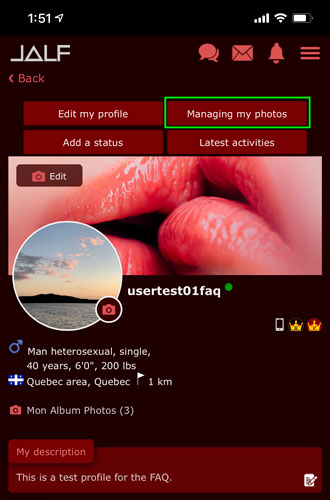 Once you are in your photos, choose the photo you want to have as your profile photo
1- Click on the pencil icon in the upper right corner of the photo. A menu will open; click on "Use as profile photo"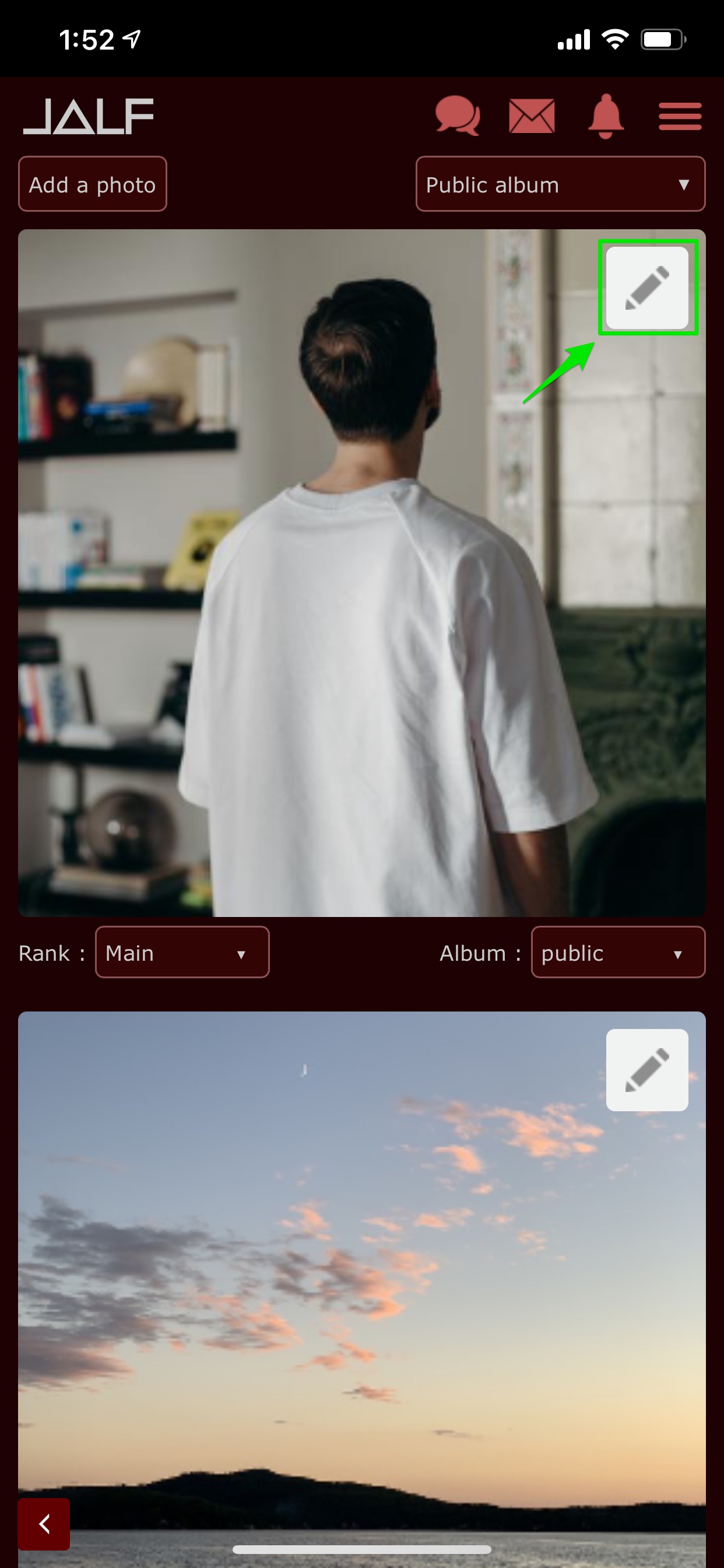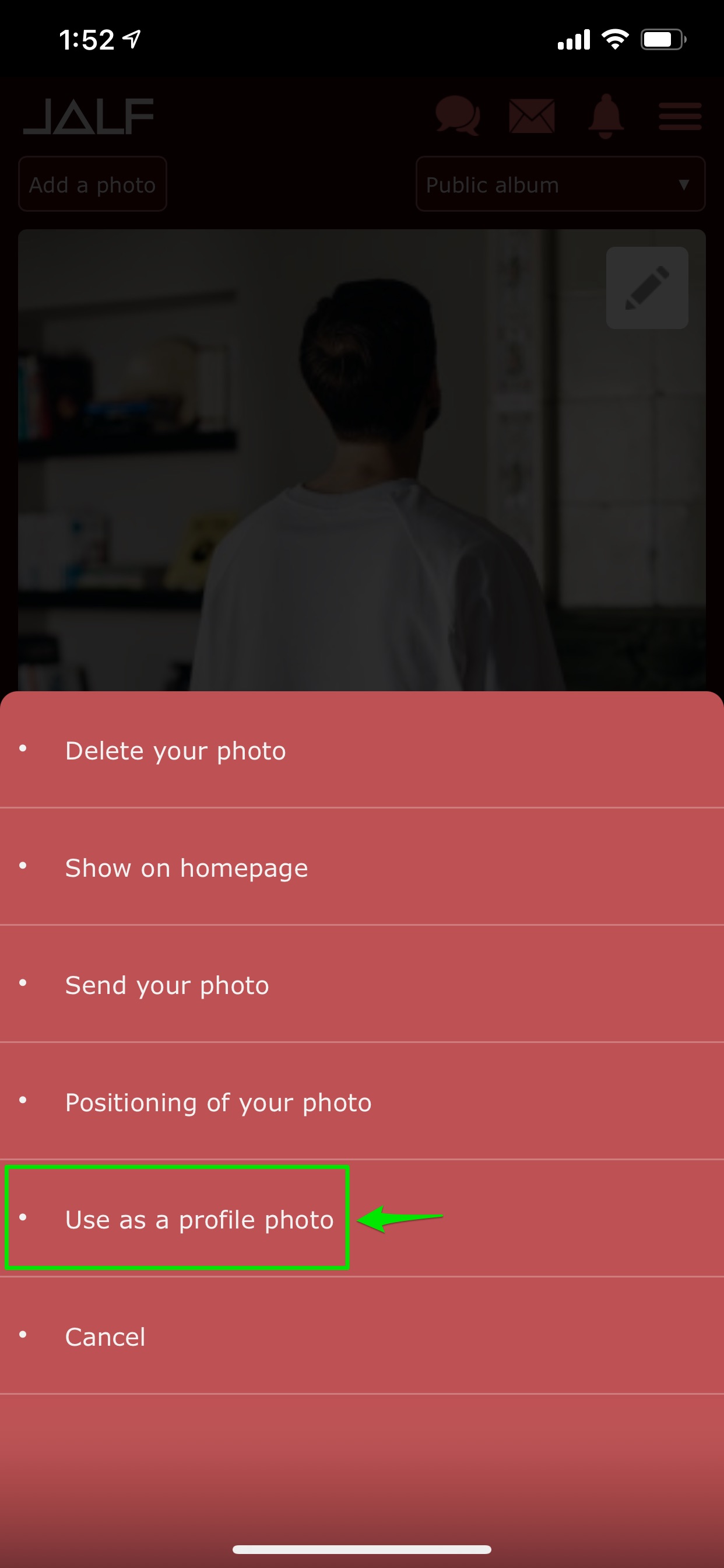 2- Position your photo according to your preferences. Click on "Save your photo" to confirm.
Your photo is now used as the main photo.