First, go to the "VIP subscription" section to pay with a prepaid card.
On the computer, you can access this section in the top menu.

On mobile devices, the section can be found in the mobile menu by clicking on the three horizontal bars in the upper right corner of your screen. Then you have to click on "Membership".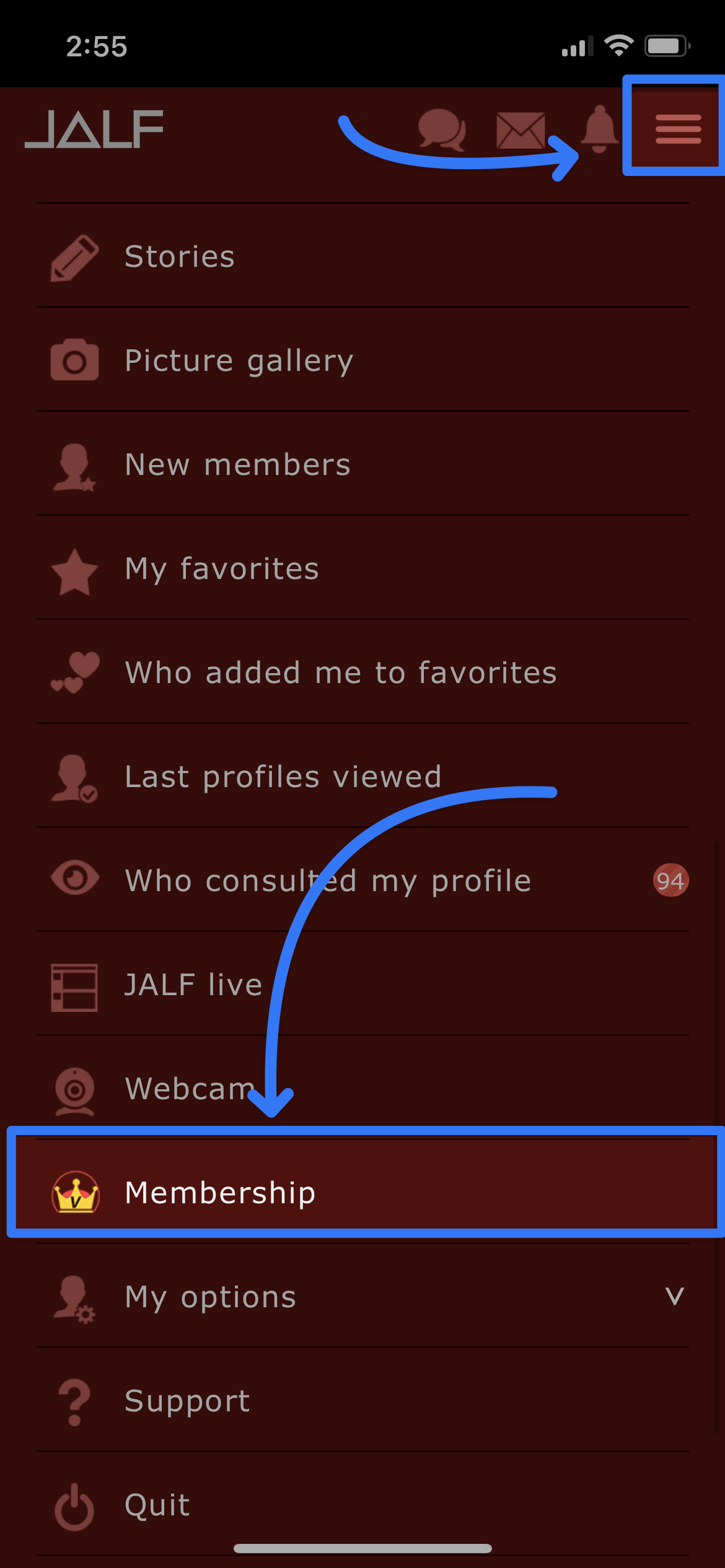 The following steps are the same on mobile devices and computers.
Once in the VIP "subscription section", you must select the payment method "Prepaid credit card" below the displayed VIP subscriptions.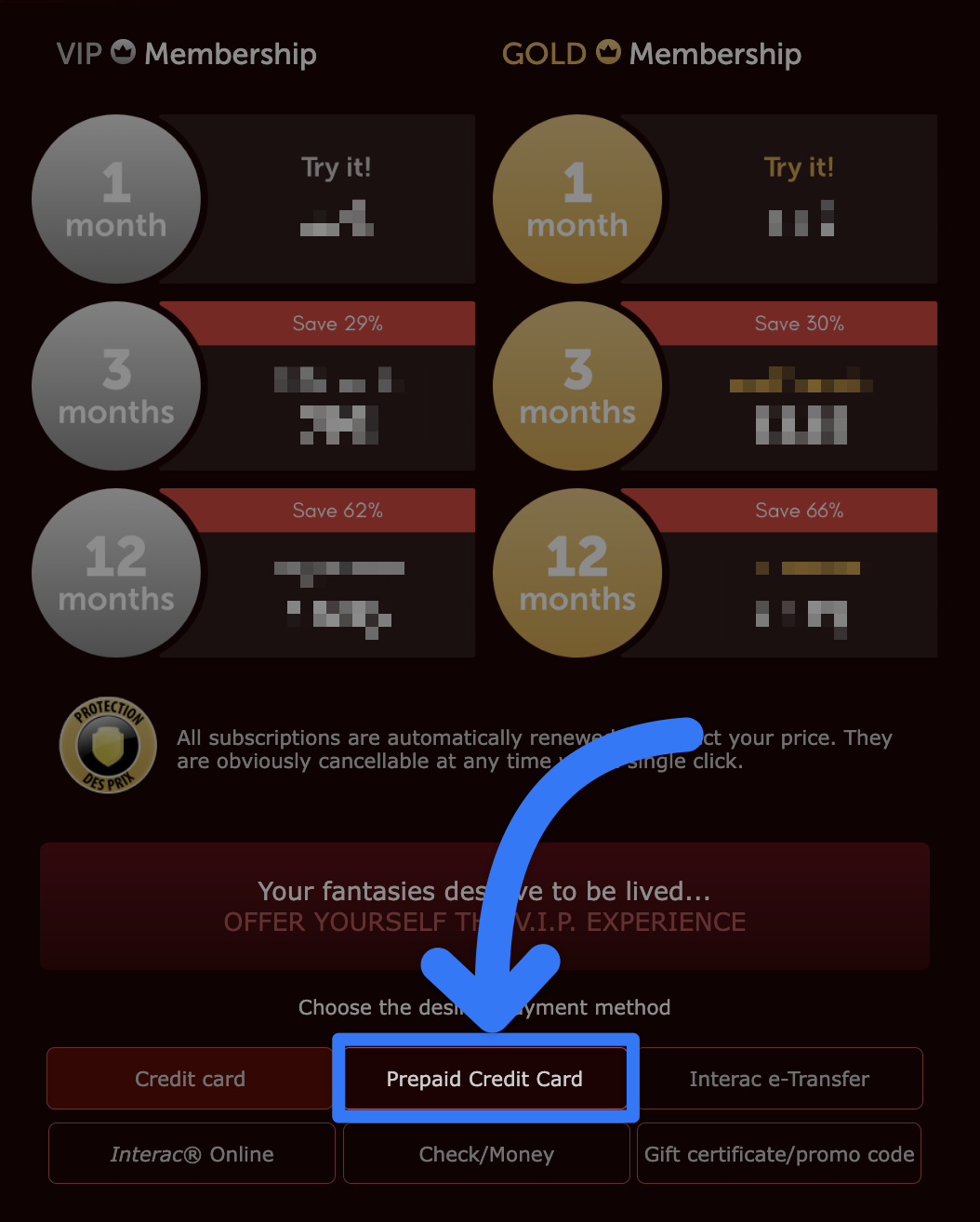 Subscription prices and durations will change. We have made different prices, which include taxes, which allow you to use all the balance of your prepaid credit card.
Click on the VIP or VIP GOLD subscription you wish to purchase.
For the holder's name, you must write exactly what is written at the bottom of the card, not your name. (example: FOR YOU - POUR VOUS)
Then enter the numbers all pasted without spaces, including the expiration date.
Note that there is always an activation time for the cards, so it may not work right away if you just bought it.
*Following refusals, your card may be blocked by the payment server, so you must wait at least 24 hours before trying again.