Desktop Version
** The process on the mobile version is pretty much the same. Step # 1 and # 2 are different. **
You are allowed to do this only two (2) times
When you change your username, messages already sent will REMAIN in the inbox of other members with your old username BUT, when they click to view the profile, they will see your NEW USERNAME
You will REMAIN in other member's favorites, profiles visits etc ... but it will display your new username
Here's how to proceed:
1. Click on My options in the top menu.

2. Click on "Change your username".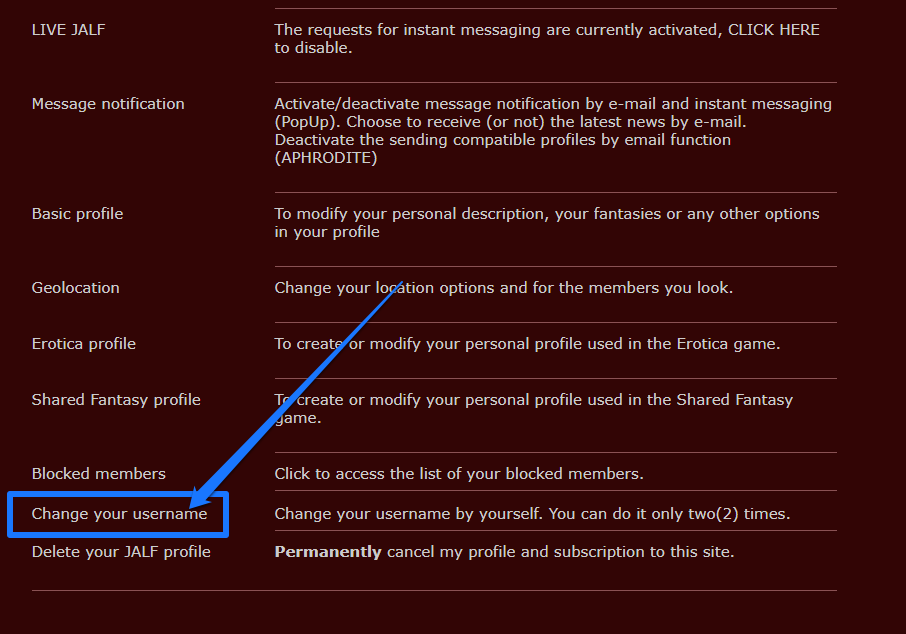 3. Enter the new username you want (1), then click to check availability (2).

If the name is available, click on the GREEN button at the bottom to make the change.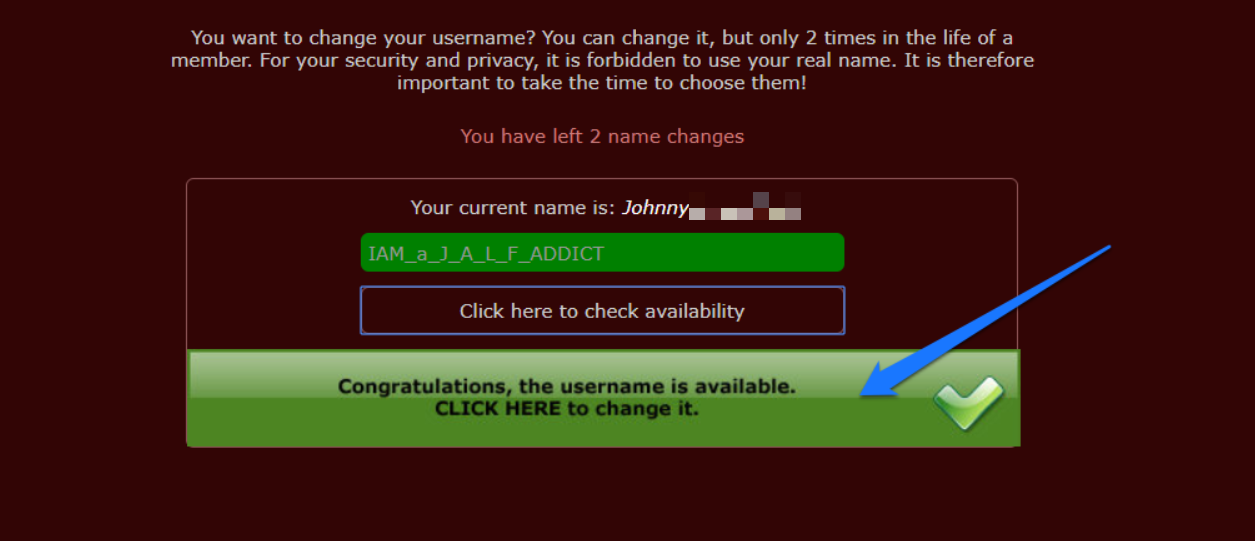 Once you have made the change you will get this confirmation message at the top of the screen.

If you have already changed your username twice and need to change it again for major reasons, please contact HELP.
Mobile Version
1. Click on the top-right menu.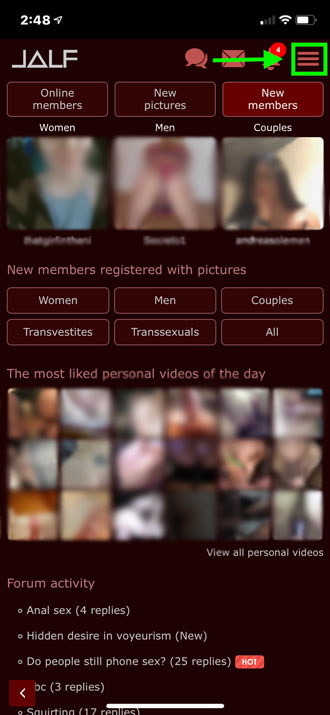 2. Under " My Options", click on "Advanced options".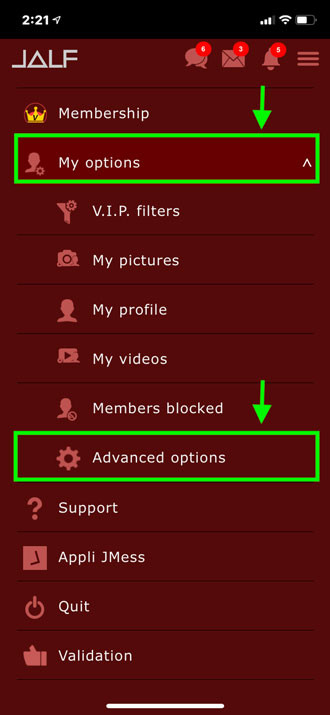 3. Click on "Change your username".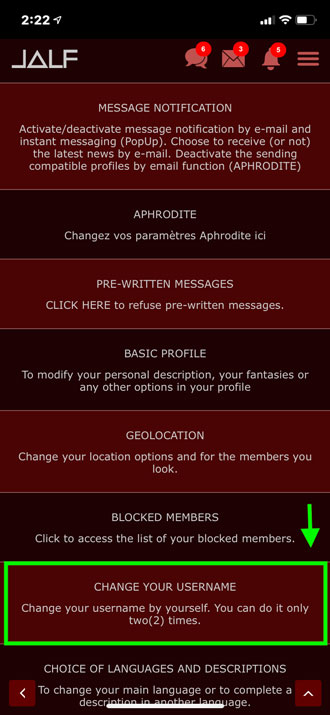 Now, you must choose a new Username and see if there is availability.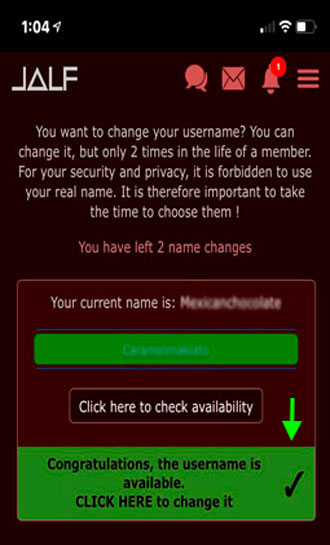 Once the name of the new User has been accepted, click on the green box to change your username.