*** Note that nobody can see this photo besides the administration of JALF ***
Desktop version
Go to the left menu of the home page and click on "Get certified".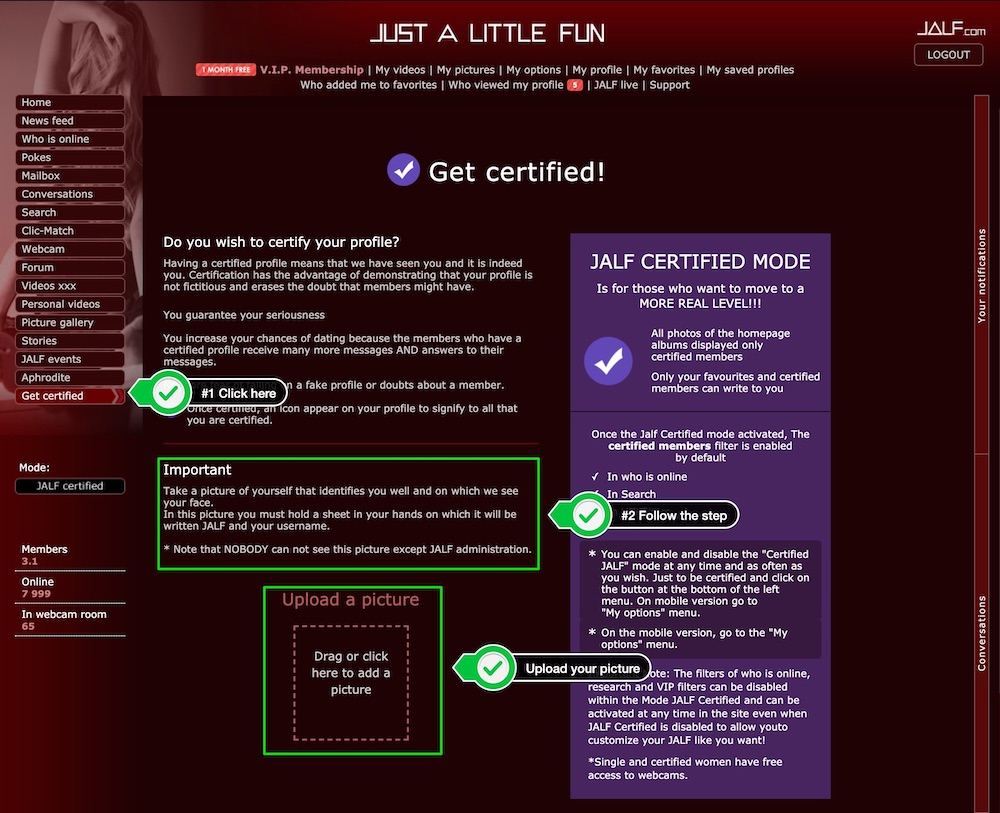 Two other methods are also available:
A.
Go to the "My pictures" section of the top menu or my profile (see point number 3).
Click on the button "Add a photo CERTIFICATION" located in the right menu.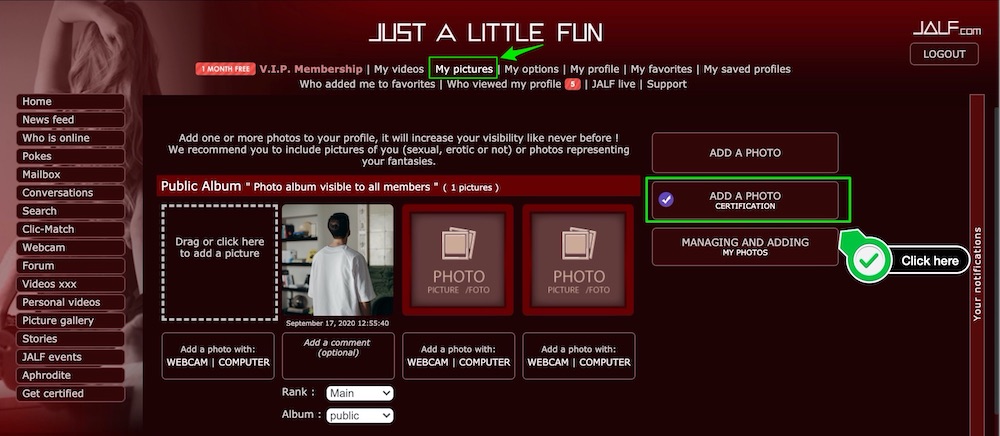 B. Another way to get there: Click on the "My profile" option in the top menu and then "Certify my profile".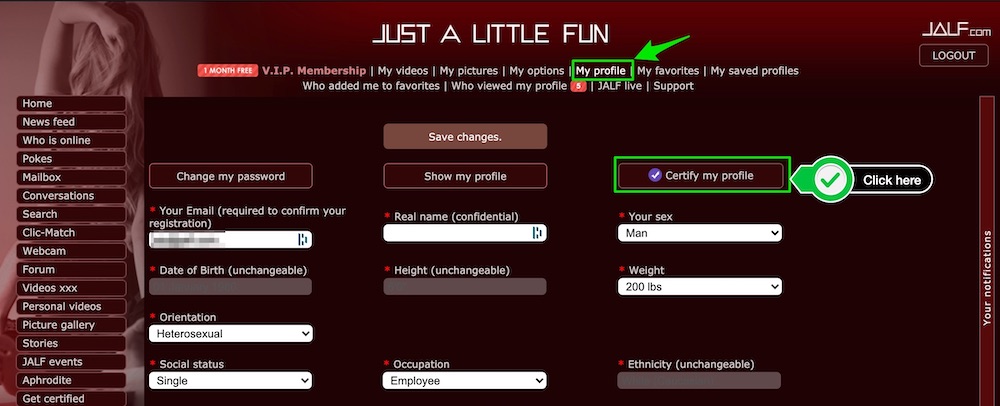 Mobile Version
Click on the top right in "Menu".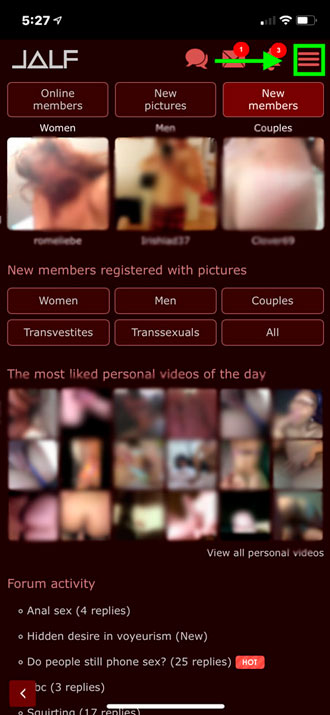 Click on "Get certified".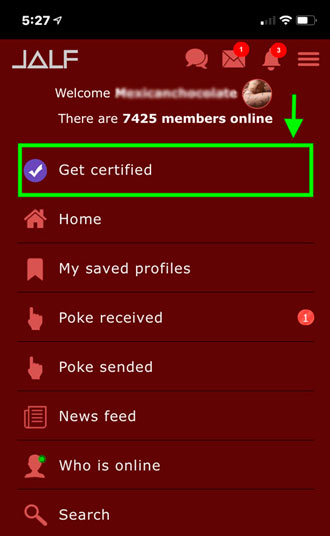 Upload your photo and click on "Add your certification photo here".