When to report a member
Use the reporting feature only when a member is speaking or behaving in an inappropriate way that can be harmful to the JALF community.
For example, you can report a profile when:
The member has disrespected, insulted or harassed you;

Their profile seems fraudulent (web images, photos of a celebrity, identity theft, etc.);

The member has solicited you for sexual services, or has promoted products, services, or another website;

You believe that the member is a minor;

The member has made hateful remarks or remarks about pedophilia or beastiality;

You believe, for any other reason, that the member's behaviour has a direct negative impact on other JALF members' well-being.
The following examples are not worthy of being reported:
The member politely turned you down. (Anyone has the right to say no or to choose not to answer you);

The member blocked you. (Unfortunately, there's nothing we can do if a member decides to block you. All photos or videos shared through messaging will be deleted.)
When you report a member, JALF's validation team will look into the report. If it's justified, the team will reach out to the member at fault to issue a warning or take any other measures judged necessary. Note that the member will not automatically be banned from the site, and that no follow-up will be done with the member who reported in the first place.
If a member bothers you, we encourage you to block them. To learn how to block a member, visit our FAQ page on the subject.
How to report a member?
Go to the member's profile and click on "More options" at the top of the profile. Then, click on "Report this member".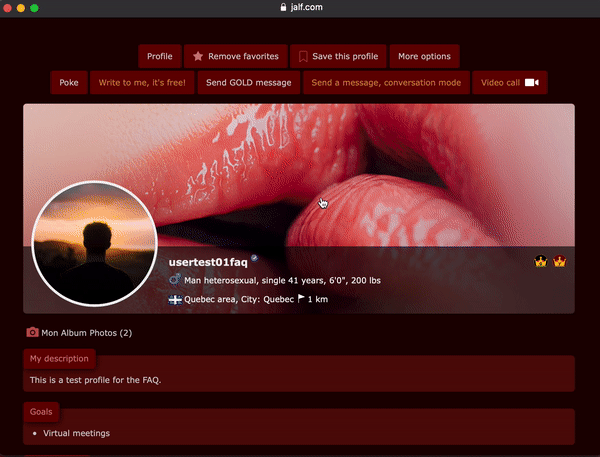 On the next page, select the reason that best matches the type of report (A), write a brief description (B), if possible, add a screenshot (C) and finally, click on the "Report this member" (D) to send your report to our validation team.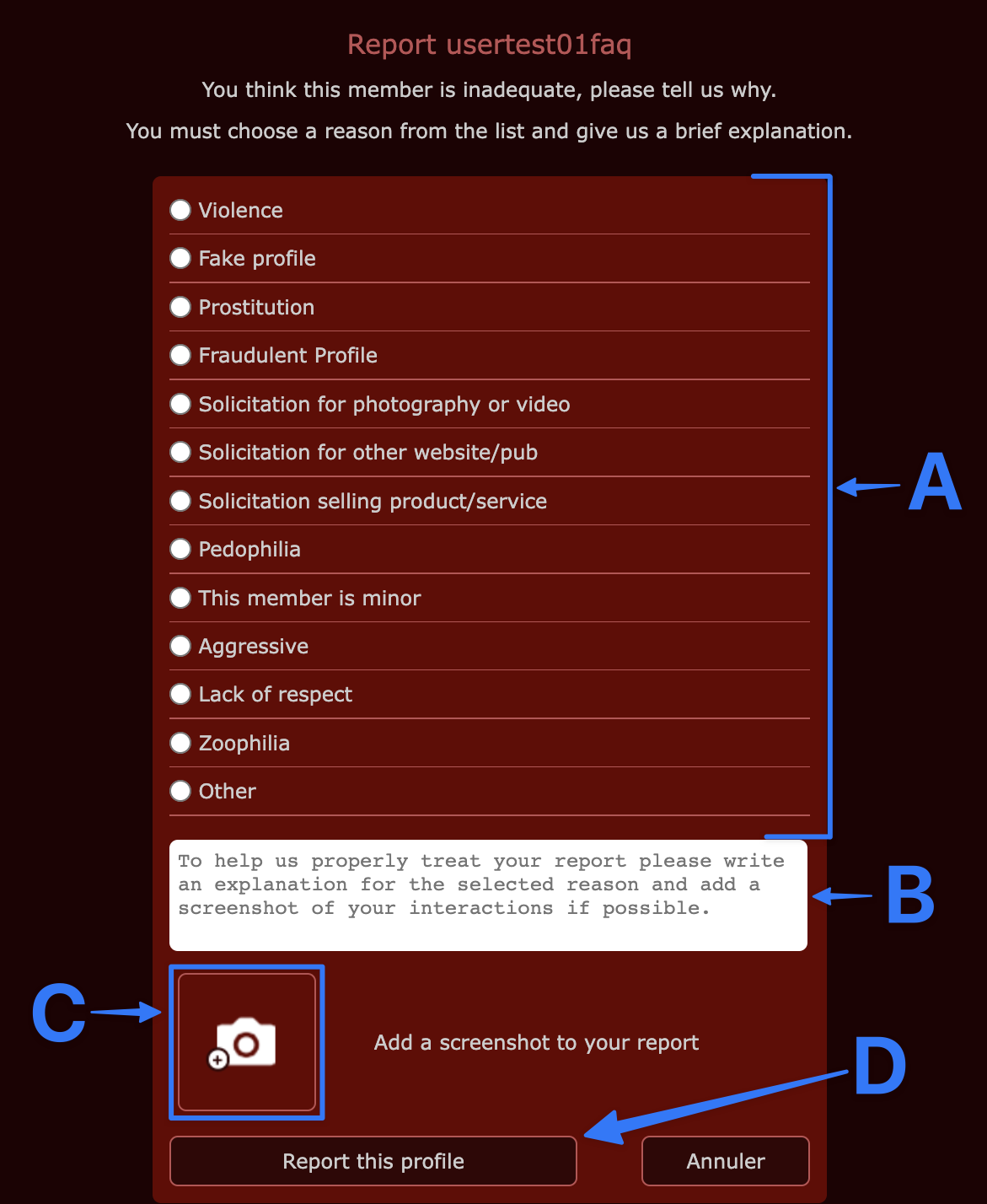 * If you have trouble taking a screenshot, here is an article that explains how to do it: here