To activate your microphone, check the box "Activate my microphone" located at the bottom right corner of the window.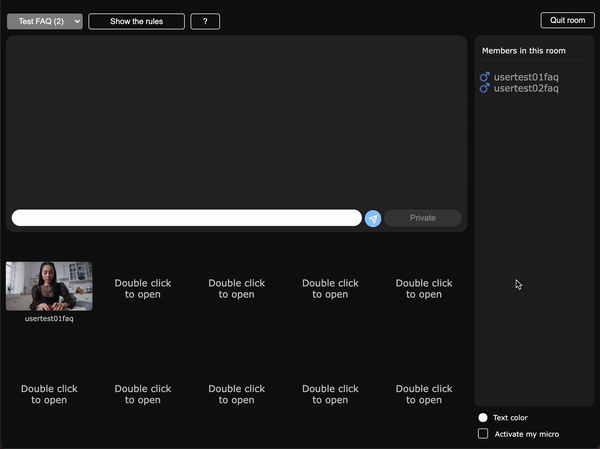 To deactivate your microphone, uncheck the box.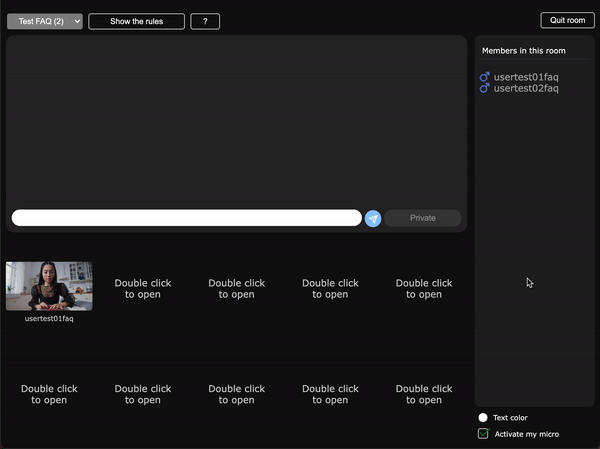 Note that you must have your webcam opened in one of the free boxes in order for other members to hear you. Click here to know how to open your webcam.
The other members must also have activated the sound coming from your microphone. Click here to learn how to hear other members who have their microphones on.