On the computer, you can access the "VIP Membership" section in the top menu.

On mobile devices, the section can be found in the mobile menu by clicking on the three horizontal bars in the upper right corner of your screen. Then you have to click on "Subscribe".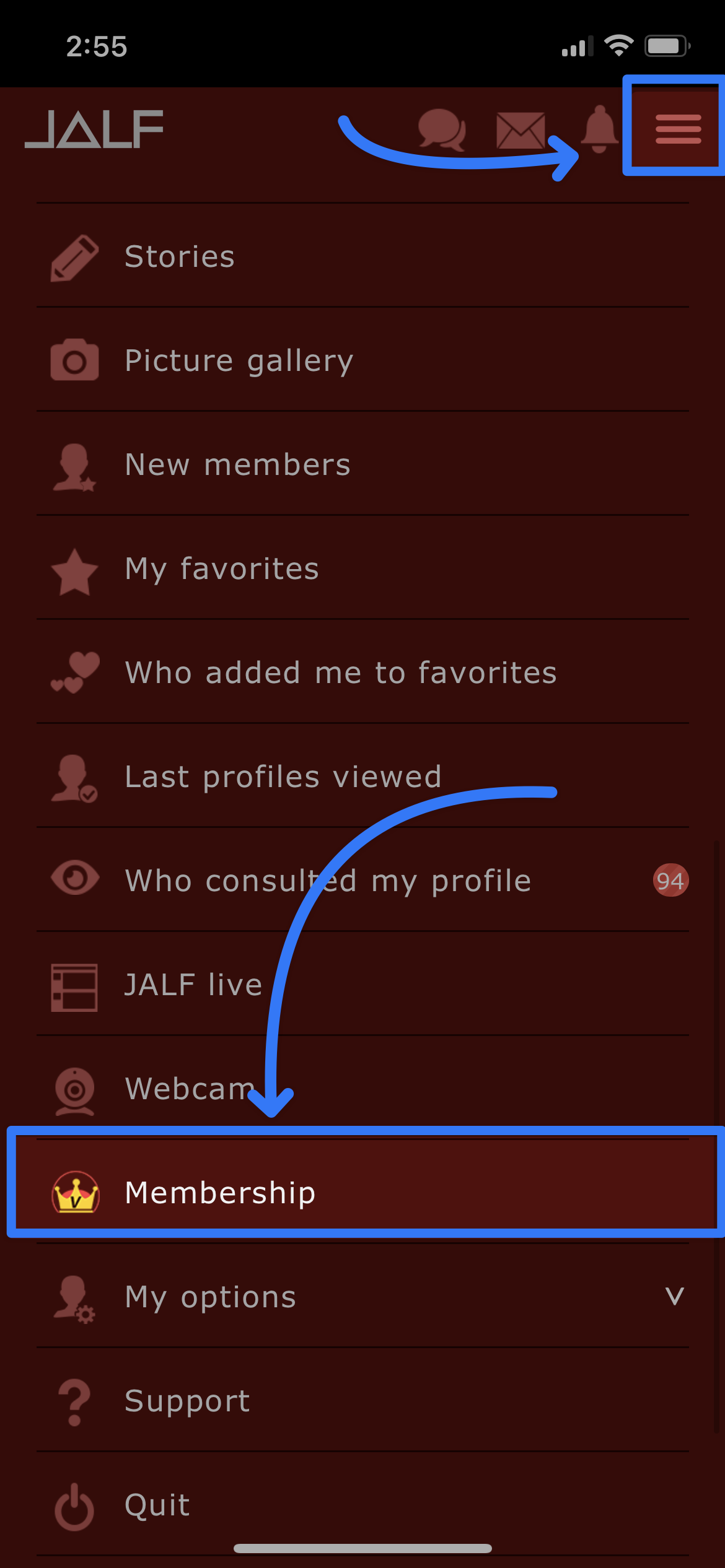 The available payment methods are displayed at the bottom of this page. Here are our different payment methods:
Credit card
Prepaid credit card
Interac transfer
Interac Online
Bank transfer
Check / Money Order
* Available payment methods may differ depending on the country or region where you are trying to pay.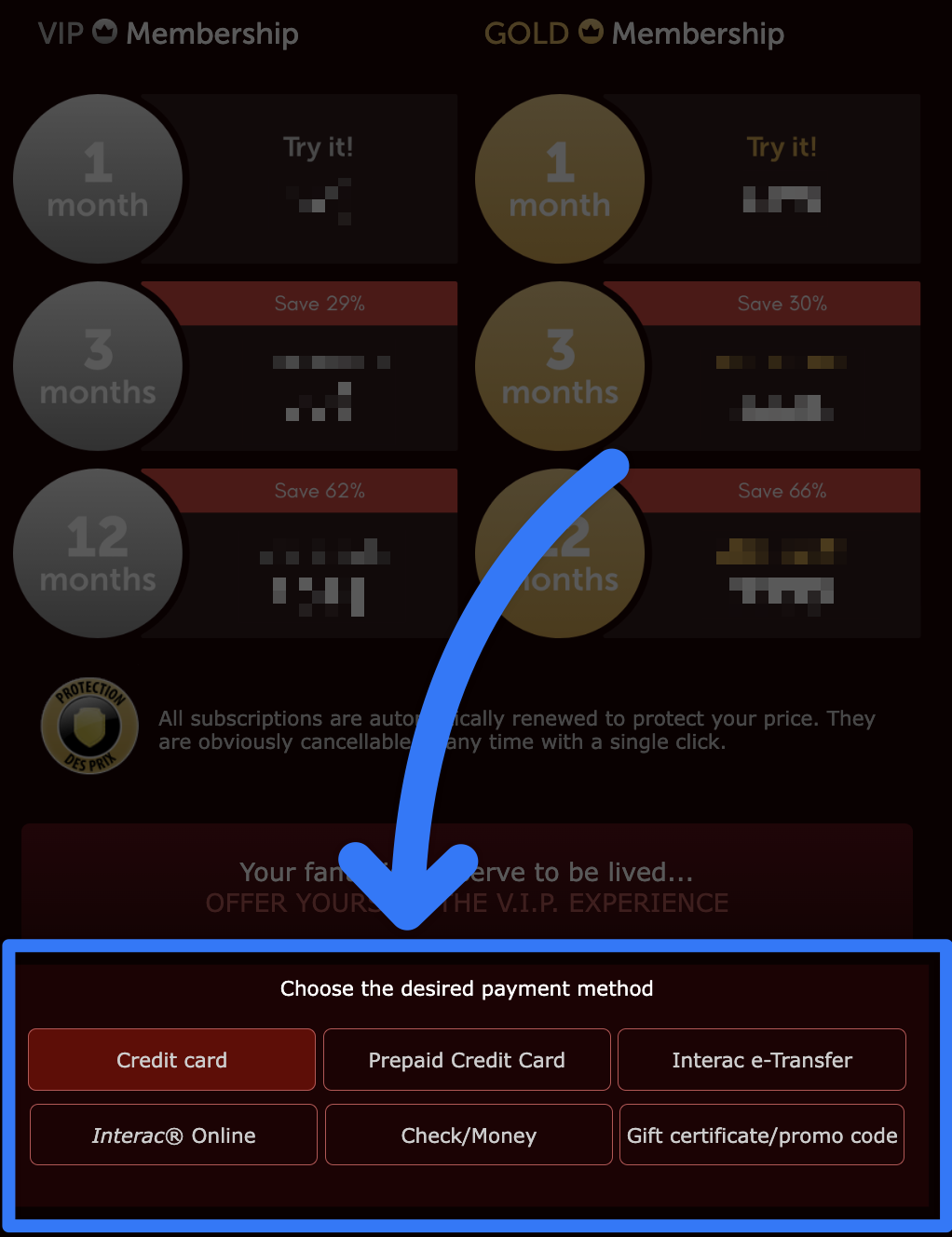 Do you want to pay by prepaid credit card? Here is an article that explains how to do it: here.
Do you want to pay by Interac transfer? Here is an article that explains how to do it: here.
If you have an active VIP or VIP GOLD subscription, you will see the end date of your subscription at the top of this page.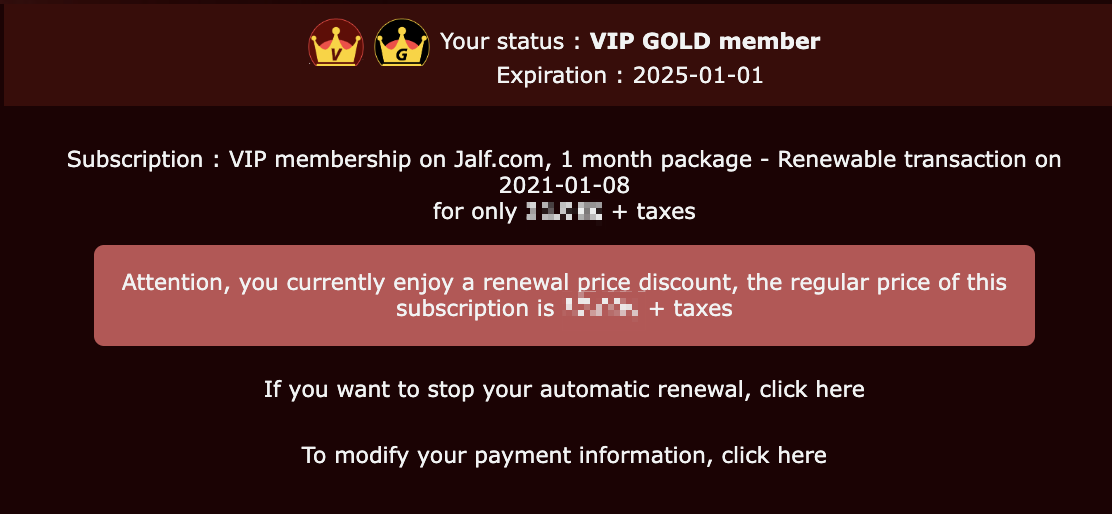 You will see the link to stop it in the same place if you have automatic renewal activated.
Note that all credit card subscriptions renew automatically. If you don't want automatic renewal, you must cancel it before the renewal date.
Here is an article that explains how to cancel your automatic renewal: here
If you don't see the link at the top of the page to cancel your auto-renewal, it means it's already cancelled, or there never was with the payment method you paid for your subscription (Interac transfer, for example).
You can take more than one subscription simultaneously. You won't lose anything because the subscription times will be added together.
Example: During a promotion, you can take advantage of it even if you already have a current subscription. The subscription time will be added to the one you have. On the other hand it should be noted that the renewal of this one will be done at the end of THIS subscription and not at the end of the total subscription.
If you have any questions about your subscription or before taking out a subscription, do not hesitate to contact us, and we will answer all your questions.