Profiles now have a new look on the mobile version of the site.
Discover the modern design allowing for a nicer, more practical and intuitive user experience — we did everything to make your life easier and to facilitate the search for your next match!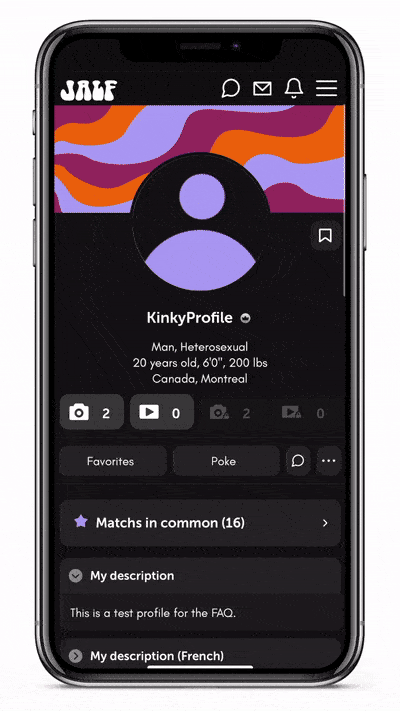 The new improvements and changes:
Add or remove a member from your Favorites by clicking on "Favorites". (a)
Send an automatic message by clicking on Poke. (b)
Start a conversation by clicking on the conversation icon. (c)
Send a regular message, a GOLD message, start a video call or access more options by clicking on the three little dots. (d)
Save the profile by clicking on the bookmark icon located below their cover photo. (e)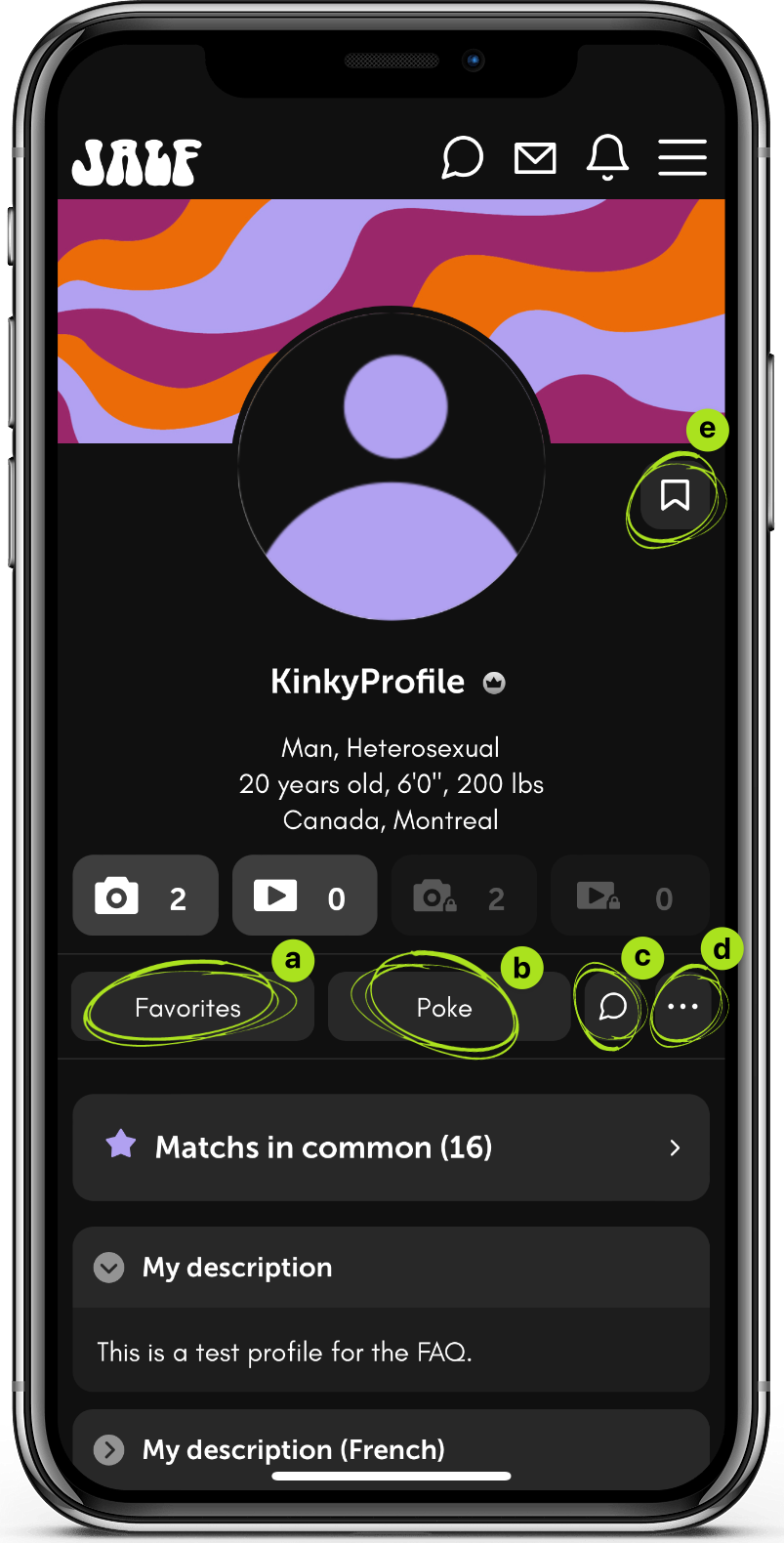 Browse the public and private photo and video albums right below their profile information.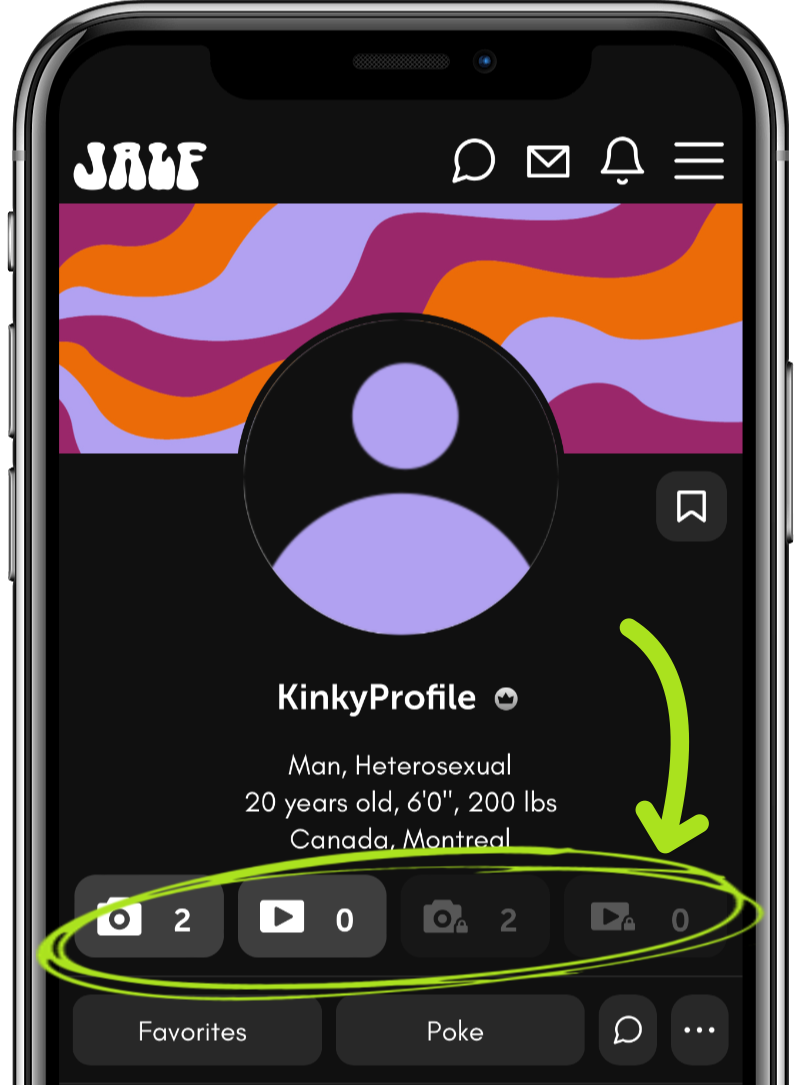 The optimized display of matches you have in common to figure out the desires you both have more easily. Click on "Mutual Matches".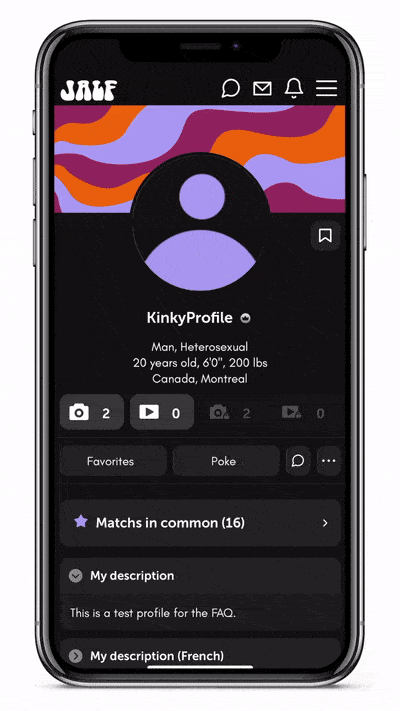 The ability to open and close tabs so you can consult the profile more efficiently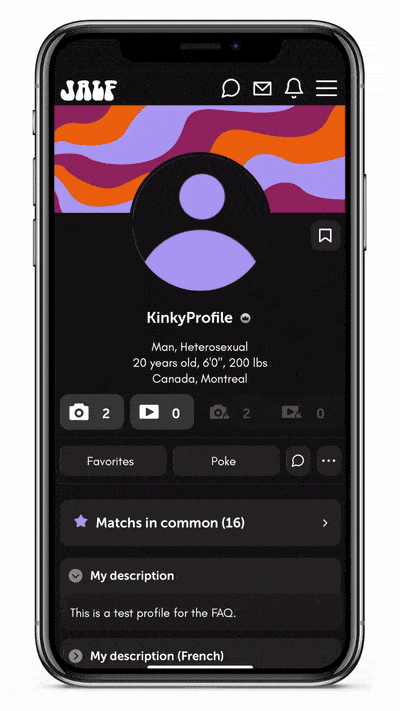 Horizontal scrolling of the previews and vertical scrolling of all the content so you can quickly see what turns on the person. If you want to see the rest of the content, you can click on "+ More …".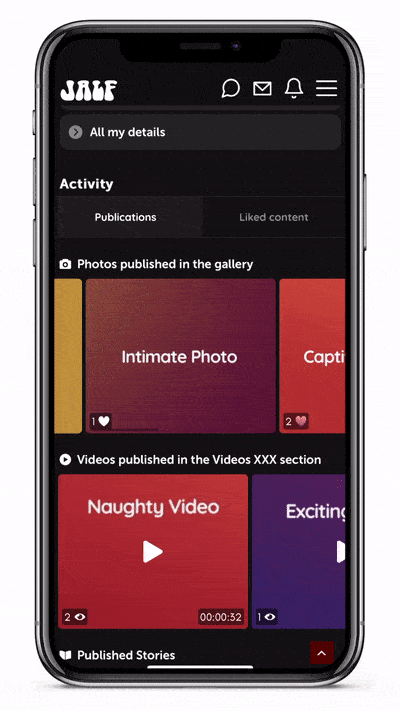 You can view the published and liked content without having to change the page. You can use the horizontal scroll bar at the bottom to browse faster.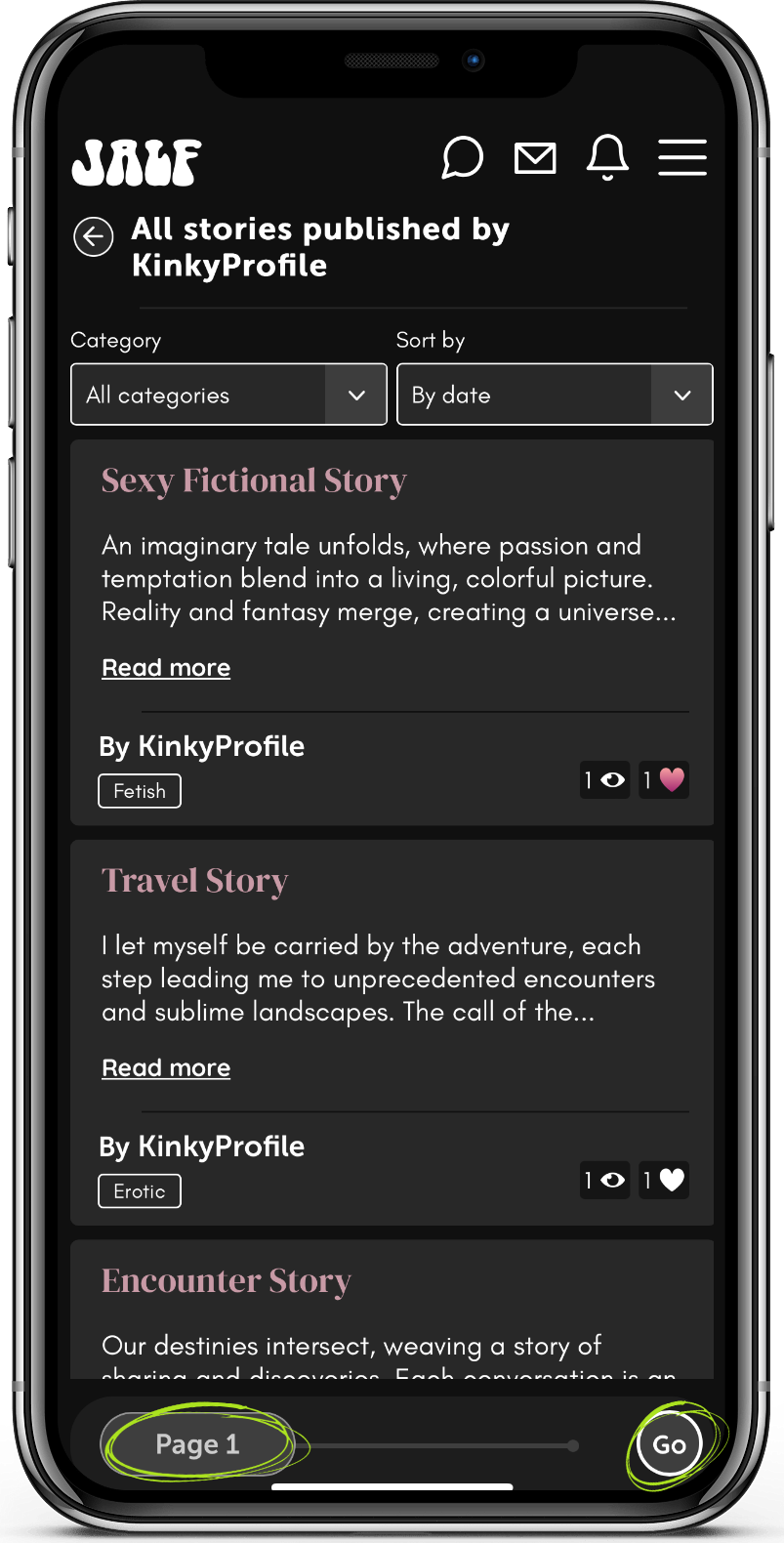 Note that you will only see the content liked by the person if they have decided to display it on their profile.
Wider Choice of Cover Images

We have more images to choose from for your cover picture so you can better express yourself and show your colours.
To modify your cover photo, first go to your profile. To do this, open the site menu and click on your username located at the very top of the menu.
Next, click on the camera icon. You will have the choice to reposition your photo, upload a new one, select a photo from those already on your profile, choose from the JALF photo bank, or simply remove your photo.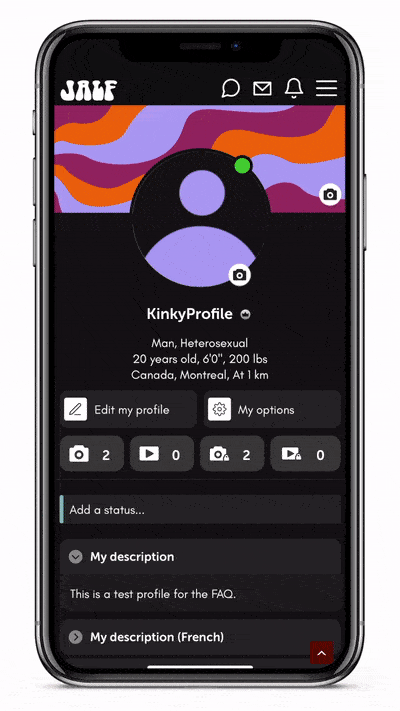 Take advantage of this to explore the new photos that we have added; you might find one that suits you!
For more information about cover photos, consult this article from our FAQ: here.
One last thing…
The button "I want to realize" that used to be a flame 🔥 is now a peach 🍑 everywhere on the website, in the goal to stand out from the "Have sex today" section of the site.